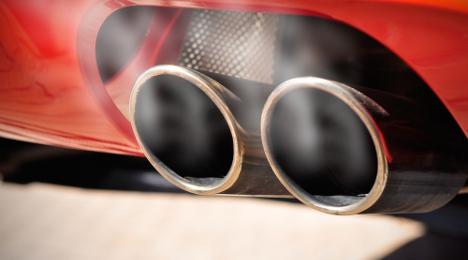 by: Auto Remarketing Canada


The Canadian Vehicle Manufacturers' Association (CVMA) as well as the Global Automakers of Canada praised the Canadian government's latest move to reduce vehicle greenhouse gases and smog causing emissions.
The Environment Minister Leona Aglukkaq announced Monday expected amendments to Canada's greenhouse gas (GHG) and "Tier 3" emissions regulations for new light duty vehicles, as well as new regulations to further reduce vehicle related smog causing emissions to improve air quality.
Here's a breakdown of the amendments and expanded regulations:
The new greenhouse gas emissions regulations for light duty trucks for the 2017-2025 model-year vehicles will align with those in the United States over the same period. The proposed new regulations mean vehicles in the 2025 model year will use 50 percent less fuel than those of the 2008 model year vehicles.
"The proposed regulations set a very challenging objective for Canada's vehicle manufacturers," said Mark Nantais, president of the CVMA. "By being part of a robust, aligned standard, new more advanced technologies come to market more quickly with greater choice of products that are more affordable for consumers as manufacturers are to able take advantage of the economies of scale derived from the larger integrated market inherent in the North American automobile industry."
The new Tier 3 criteria air containment (smog causing) emission standards for new vehicles will work to further reduce those emissions by 80 percent from the existing Tier 2 emissions standards.
"These new regulations will further help reduce the impact of vehicles on regional air quality. In this regard, the on-road light duty vehicle fleet is the only sector to demonstrate continuous year over year reduction in smog-causing emissions since 1985," Naintais said. 
The government also announced it will be aligning to the more extreme U.S. greenhouse gas emissions regulations for heavy duty vehicles and engines for the 2018 model year and beyond. This move will work to reduce truck emissions by up to 23 percent.  
"Today's announcement offers much-needed regulatory certainty as automakers develop their medium- and long-term product plans," said David Adams, president of Global Automakers, when the news was announced Monday.
"The forthcoming greenhouse gas emissions regulations for light duty vehicles covering the 2017-2025 period, along with the anticipated introduction of draft "Tier 3" amendments to Canada's vehicle emissions and sulfur in gasoline regulations underscores the reality that vehicles and fuels operate as a tightly integrated system," he continued.
Adams pointed out that for several years, Global Automakers has encouraged the Canadian government to put into place regulations that push toward cleaner fuels, such as ultra-low sulfur gasoline.
Lower sulfur fuels are "critical" to the successful introductions of several advanced engine and emissions technologies required to meet the government's 2017-25 GHG emissions regulations, the organization stated.
"The consistent availability of ultra-low sulfur gasoline across Canada is essential to support our members' introduction of cutting-edge emissions reduction and fuel-saving technologies. Working together, cleaner fuels and more efficient engines will deliver improved fuel efficiency and markedly improved air quality for all Canadians," added Adams.
This news comes on the heels of the announcement of the Joint Forward Plan, released by the Canada-United States Regulatory Cooperation Council (RCC) earlier this month.
The plan, the next step in cooperation between the two countries set in motion by the 2011 Joint Action Plan, continues the implementation of groundwork to collaborate and streamline joint efforts involving departments and agencies with responsibilities for agriculture and food, transportation, health and personal care products, workplace chemicals, and the environment.