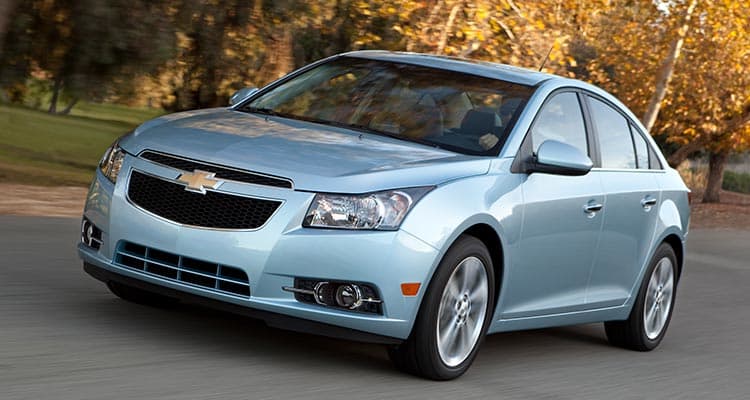 by: consumerreports.org
When choosing a car for a teen driver, it is important to look further down the road than just today's budget limitations to ensure you buy a good, reliable model that can safely transport your child for years to come.
Choosing the best used car for a young driver will usually involve compromises, from practical considerations to the wants of an image-conscious teen. Simply put: The best bet is to buy the newest, most reliable model with the most safety equipment you can afford.
Make sure the vehicle you buy has advanced safety features such as electronic stability control (ESC) and curtain airbags, as well as good crash-test results. The lifesaving assistance those systems can provide is worth every penny in an emergency situation, and they can be especially beneficial to an inexperienced driver. Do not even consider a car without antilock brakes.
Finding such a car now is simpler, because all cars are equipped with ESC since the 2012 model year. And ESC is readily available in models since 2010, but you do need to check the specific car you are considering, as it may have been optional.
Safety equipment carries much promise, but to fully access the safety of the car overall, do consider crash performance in tests conducted by the government and by the Insurance Institute for Highway Safety (IIHS).
As far as what type of vehicle is best, large pickups and SUVs are not recommended for young, inexperienced drivers because they are more prone to roll over than other vehicles. Sports cars increase the risk of speeding and have a higher rate of accidents, and consequently, they carry tuition-sapping insurance premiums.
Reliability is key when choosing a used car because it probably will not have the warranty protection common on new cars. Further, you may intend for your teen to drive this first car for years to come, while money is funneled to college and starting independent adult life. To provide insight on car reliability, Consumer Reports surveys its subscribers and shares their experiences. Our model pages feature reliability Ratings spanning 10 years, with data from more than 500,000 vehicles, to provide an invaluable look at how cars hold up over time.
But keep in mind that every used car gets treated differently. The older a car gets, the more its care and maintenance history will affect its overall performance and reliability. Once you have narrowed your shopping list to cars that are likely to be smart choices, have the specific car you are considering purchasing thoroughly inspected by a qualified mechanic before you make the purchase.
There many factors to consider in selecting the right car for your teen. To make this easier, we have created the following list with the best used cars the meet our criteria for being safe and reliable, and each has performed well in Consumer Reports tests. Some used cars below are differentiated by years depending on when ESC became standard or reliability performance.
| | |
| --- | --- |
| | |
| Make and Model | Price Range |
| Acura TSX | $8,650 - $22,600 |
| Buick Regal (2012-2013) | $11,675 - $19,450 |
| Chevrolet Cruze (2014 or later) | $10,850 - $16,725 |
| Chevrolet Equinox (4-cyl., 2012 or later) | $11,800 - $27,375 |
| Chevrolet Malibu (non-turbo, 2010 or later) | $6,850 - $20,075 |
| Chevrolet Sonic (2015 or later) | $9,875 - $15,325 |
| Ford Edge (2016 or later) | $25,575 - $34,550 |
| Ford Focus sedan (2010-2011) | $5,150 - $7,275 |
| Ford Fusion (4-cyl. & hybrid 2010 and later) | $6,625 - $23,050 |
| Honda Accord (4-cyl. 2008 or later) | $7,475 - $22,750 |
| Honda Civic (non-turbo, non-SI 2012 -2015) | $7,650 - $20,850 |
| Honda CR-V (2015 or later) | $18,825 - $30,675 |
| Honda Fit (2011 and later) | $8,500 - $17,600 |
| Honda HR-V | $19,175 - $25,500 |
| Hyundai Elantra (2012 or later) | $8,775 - $14,850 |
| Hyundai Santa Fe (V6, 2007-2009, 2011-2012; no third row ) | $6,000 - $16,050 |
| Hyundai Santa Fe Sport (2014 and later) | $17,550 - $28,400 |
| Hyundai Sonata (4-cyl., non-turbo, 2006-2010, 2013 or later) | $4,725 - $20,475 |
| Hyundai Tucson (2010 or later) | $9,675 - $21,050 |
| Kia Forte (2010 or later) | $5,200 - $14,800 |
| Kia Optima (non-turbo, 2011 or later) | $9,075 -$17,650 |
| Kia Soul | $6,000 - $16,050 |
| Kia Sportage (4-cyl., non-turbo, 2011-or later) | $10,275 - $20,100 |
| Mazda CX-3 | $23,600 - $24,825 |
| Mazda CX-5 | $14,025 - $27,850 |
| Mazda 3i Touring (2011 -2015) | $6,525 - $21,350 |
| Mazda 6 (4-cyl., 2009 and later) | $6,750 - $25,475 |
| Mitsubishi Outlander (2007 to 2013, no third-row) | $4,700 - $18,250 |
| Nissan Altima (4-cyl., 2010 to 2012, 2014 and later) | $7,225 - $15,900 |
| Nissan Rogue (2008-2013 and 2015 or later) | $6,050 - $25,775 |
| Nissan Sentra (2011-2012, 2015) | $6,425 - $14,950 |
| Scion iA | $13,875 |
| Scion iM | $16,875 |
| Scion xB (2008 or later) | $6,250 - $15,850 |
| Scion xD (2010 or later) | $7,175 - $11,525 |
| Subaru Crosstrek | $21,875 - $25,125 |
| Subaru Forester (non-turbo, 2009 or later) | $8,700 - $27,575 |
| Subaru Impreza (non-turbo, 2011 or later) | $9,975 -$20,475 |
| Subaru Legacy (4 cyl., 2010 or later) | $9,150 - $21,175 |
| Subaru Outback (4 cyl., 2009-2015) | $8,875 - $25,075 |
| Toyota Camry (4 cyl. 2010 or later) | $8,075 - $22,025 |
| Toyota Corolla (2010 or later) | $7,375 -$17,250 |
| Toyota Matrix (2010 or later) | $8,025 -$13,450 |
| Toyota Prius (2010 or later) | $9,750 - $19,775 |
| Toyota Prius V | $14,375 -$19,575 |
| Toyota RAV4 (4 cyl., no third row 2004 or later) | $5,519 - $27,750 |
| Volkswagen Golf (2011-2012) | $8,275 - $22,325 |
| Volkswagen Rabbit (2009) | $5,800 - $6,175 |
| Volkswagen Jetta (2009-2013) | $5,000 -$17,300 |
| Volkswagen Tiguan (2014 or later) | $15,000 - $26,875 |
| Volvo S60 (2012-2014 and 2016) | $13,000 - $31,375 |